Job Vacancies For Graduates – Your Questions Answered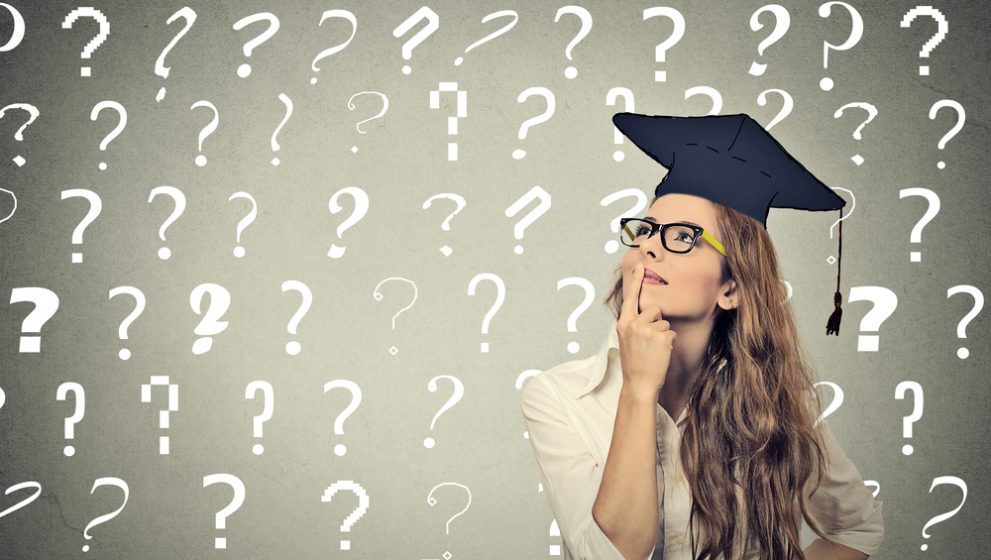 Job Vacancies For Graduates – Your Questions Answered
We know that looking for job vacancies for graduates can be tricky – especially when you take into account salaries, tricky interview questions and virtual reality. So, we've pulled together some of the top questions we get asked on a regular basis to help you to get your career off the ground.
How long will ittake me to get a Graduate Job?
How long is a piece of string? You have to keep looking at job vacancies for graduates and applying for these roles on a regular basis. If you are in your final year and studying for your exams, then this can seem like a daunting prospect. The best way to do it, therefore, is to take a strategic approach focusing on targeting your applications rather than sending off as many as possible. After all, you should be tailoring each application to each employer, and this is going to take some time.
One of the biggest favours you can do for yourself, is to take a little time to work out how to translate your extra-curricular activities, part time work and studying into the sort of transferable skills that employers are looking for. Being able to demonstrate qualities such as communication, motivation and time management will help you present yourself in the best light in interviews.
Keep an eye on our blog over the coming months, as we will be covering subjects such as the skills you need to get a job when you graduate, how to show employees your strengths, and how to structure your job hunt.
What are employers looking for in 2019?
A lot of the recruiters we talk to tell us that motivation is very important to them – they want you to demonstrate that you are generally interested in them as an employer and the role they areoffering, and you will have to prove that to them in the interview. Employers are also looking for people with work experience, particularly those who have interned with them already as they already have a feel for the company.
What can we expect from the graduaterecruitment process in 2019?
Almost all graduate employees use online application forms as part of their graduate recruitment process. They know very well that the application process can be time-consuming for students, who may be time poor due to study commitments, and so they are looking at ways to speed this up – so you may not be asked to attach a CV anymore, or you may notice that some employers application forms are a lot shorter than others.
Some graduate employers are now experimenting with video interviews which candidates can find challenging – but at least you can fit them in at a time that is most suitable for you. Employers are also using online aptitude tests earlier on in the process – and there is now a trend towards using online games as part of this. Virtual reality is also being tested as part of the assessment process and you may be asked to wear a VR headset to immerse yourself in a situation where you have to respond.
What kind of questions will I be askedin interview?
Whether it is a face to face interview, a phone interview, or a video interview – it is highly likely that you will be asked a set of competency-based questions, where you will be asked how you can demonstrate a particular skill. However, many employers combine this with other approaches, so you may find yourself answering a variety of questions focusing on your strengths and technical skills as well.
How much are you likely to earn?
A recent report suggested that graduates earnt around £22,399 on average nowadays, up from £21,766 last year. This could be because there are less graduates coming out of Universities these days, so employers are competing in a smaller talent pool. As we have said before, your starting salary will depend on the career you choose, so you may want to look at what you could earn in different careers before you make your choice.
Where will I work?
London is the biggest hotspot for graduate recruitment – which shouldn't come as a surprise – with other popular places including: Birmingham, Glasgow, Kent, Leeds, Manchester and Surrey. Jobs4Graduates is one of the leading graduate jobwebsites in the UK – containing all of the information you need to land the perfect graduate role for you.