Advice on becoming a Builder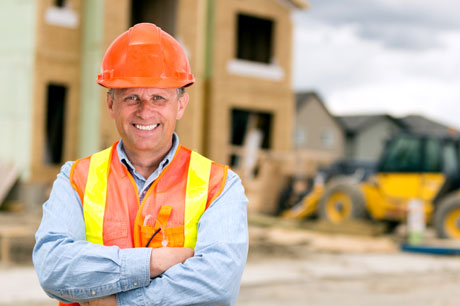 Builders are far removed from the stereotype of the overweight wolf-whistler of old. They're skilled, adaptable and often highly specialised.
Main areas of construction include housing, repair and maintenance and non-residential or commercial property work.
Entry-level builders will typically prepare and clean a construction area, help deliver supplies, erect and dismantle scaffolding and learn new skills on the job.
More experienced builders will often specialise in skilled areas such as welding, bricklaying, complicated scaffolding jobs and working with/removing hazardous wastes.
All builders need to be physically strong, good with heights and confined spaces and team workers who display a real attention to detail.
Becoming a builder is much more about knowledge than qualifications, so anyone who has previous construction experience – on whatever scale – is going to be more employable.
On-the-job training comes with the territory, but larger construction firms often run their own training courses which mix theory and practice.
Browse our current vacancies in:
Building, Construction and Skilled Trades
Other recommended resources:
Chartered Institute of Building
A chartered mark for builders interested in career development – especially important if you are interested in pursuing a building management career but also useful for news, information and support.
Construction Industry Council (CIC)
A society linking professionals, researchers and specialists to bring you the latest in the construction industry.
National Federation of Builders
An organisation supporting and promoting the interests of builders in the UK with information and training resources and which can also connect you to clients through membership.
Federation of Master Builders
A UK trade association for members of the building industry providing business support, career development and a link to potential clients through their Find a Builder tool.
Construction Industry Training Board (CITB)
Access to training courses, information about qualifications and apprenticeships aimed at giving you the competitive edge in the construction industry.
Considerate Constructors Scheme
An initiative aimed at improving the image of a builder through maintaining high standards in the industry. Membership allows you to mark yourself against a Code of Standards and prove to clients you follow best practices.
Know Your Place
A useful resource for any girls interested in getting involved in the construction industry providing support and information.
Local Authority Building Control (LABC)
An organisation promoting design and construction of buildings supporting Local Authorities and following the latest building regulations. Their website offers information about building control and access to relevant training.
Home Builders Federation
The voice for home builders in the UK supporting the interests of its members through policy and campaigns.
Federation of Plastering and Drywall Contractors
A society promoting high standards in the plastering and drywall industry. They offer support services and offer a mark of meeting specified best practice.
Association of Brickwork Contractors
An organisation seeking to promote and support quality, employment, training and health and safety in the bricklaying industry. Their website offers the latest news and access to membership.
National Federation of Roofing Contractors
The UK's largest roofing trade association aimed at supporting the interests of its members. They also allow clients to source approved contractors – membership will get you on that list as well as the latest industry news.