Jobs in Direct Marketing – Career Advice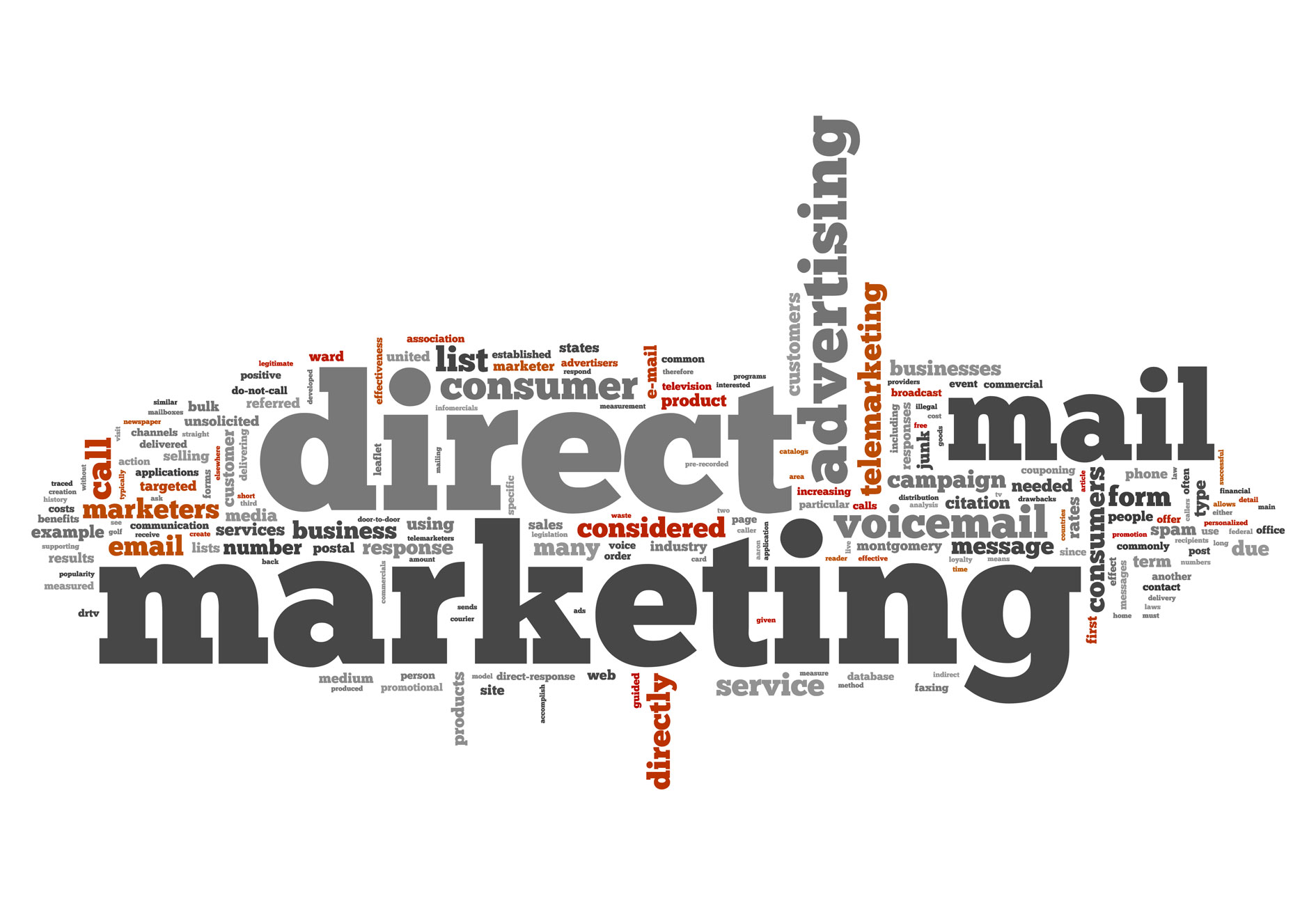 Direct marketing involves the promotion of products, brands and services straight to a potential customer, whether it's through mail-outs and flyers, emails, competitions, giveaways, tokens, coupons, vouchers or point of sale displays and promotions.
New and eye-catching ways to grab the attention of a target audience are the Holy Grail of direct marketing, and to try and achieve it you'll be meeting with clients, coming up with ways to market the client's products or services and putting those ideas into action. And throughout the process, you'll be expected to remain on-budget and on time.
It's a job for the creative problem-solver who can meet deadlines, thrives under pressure and has excellent business sense and budget-management skills. You'll also need to be well-organised and a great communicator with first-class writing skills and an innate ability to work in a team.
There are no set academic qualifications required, but as a general rule the more you have of them, the better your chances. Some employers are especially keen to employ people with an industry-specific qualification such as a degree or BTEC HND in advertising and marketing or in a business-related field. Graduate training schemes are also common.
Any previous experience – even as an intern – in promotions, sales, marketing or customer service will also be an asset.
Once in a job, there are a number of qualifications to work towards, including Institute of Sales Promotion certificates and diplomas in promotional marketing. The Institute of Direct Marketing also runs courses and seminars.
Browse our current vacancies in:
Other recommended resources:
Institute of Direct Marketing
Access to training and qualifications based upon direct and digital marketing strategy for both getting into the industry and continued professional development.
Direct Marketing Association
An organisation aimed at improving the direct marketing industry through access to research, inspiration and legal advice. They support all areas of direct marketing from telesales and social media to financial services.
Chartered Institute of Marketing
A chartered mark for professionals engaged in aspects of marketing, they also offer a wide range of short courses and qualifications for career development.
CAM Foundation
The Communication, Advertising and Marketing (CAM) Foundation offers training and qualifications to improve your standing in the world of Marcoms from starter programmes to continued professional development, helping you to put yourself above the rest in the job market.
Institute of Sales and Marketing Management
A worldwide representative body for all salespeople which also offers a number of qualifications and apprenticeships in the industry.
The Marketer
An online magazine resource from the Chartered Institute of Marketing bringing you all the latest in the marketing industry through market analysis, professional opinion and commentaries and how to guides for best practice.
---