Electrician – Job Description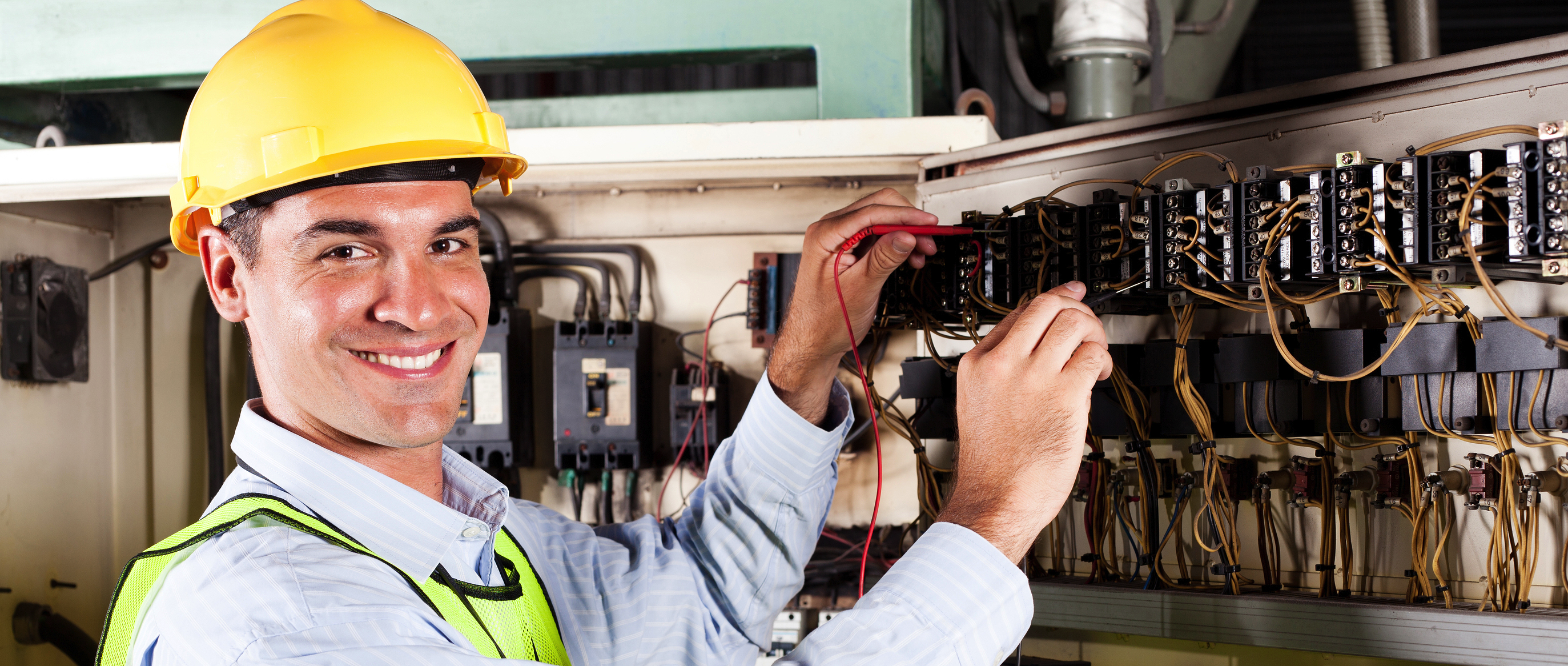 Electricians aren't all plug-changers and re-wirers. In fact, the electrician trade can be broken down into three distinct categories, with installation electricians testing and installing lighting, fire or security systems; maintenance electricians testing and maintaining commercial or industrial equipment; and production electricians who build appliances from often-complex wiring blueprints.
So while one electrician will be re-wiring a house, another will be on a building site laying cables and a third will be installing a CCTV system. All, however, will be practical, good at understanding detailed instructions, analytical and mathematically minded and unafraid of either heights or confined spaces.
A decent education is not required but desirable to work as an electrician, with good GCSEs (A to C) in maths, English, ICT and physics especially useful. If you haven't got those, you'll have to take an aptitude test. All electricians also need to pass a colour vision assessment.
Apprenticeships are a very common way into electrician work for the under-25s. Apprentices will learn practical and theory-based skills, and a qualified electrician will have to pass a City & Guilds diploma in electro-technology.
Over 25? Fear not. You can still apply for training programmes.
Browse our current vacancies in:
Building, Construction and Skilled Trades
Other recommended resources:
Institute of Engineering and Technology (IET)
Offering a chartered mark for electricians and access to the latest industry information and networking events.
National Inspection Council for Electrical Installation Contracting (NICEIC)
The UK's voluntary regulatory body for electrical contractors allowing you to become an approved member and connecting you with clients.
Electrical Contractors Association
A trade association for all those involved in electrical design, installation, inspection and maintenance. It supports the interests of its members and is another opportunity to put yourself ahead of the crowd by becoming a registered contractor.
NAPIT training
An online resource for the regional network of electrical training centres, including information and booking information for all of their courses which help to get into the electrical contractor world and improve your skills.
Institute of Electrical and Electronics Engineers (IEEE)
The world's largest technical professional society dedicated to engineering advancements in the electrical world. They host a number of events for members and have the latest news in the electrical industry.
Apprenticeships.gov
The government's portal for applying for apprenticeships in the UK with plenty of information about apprenticeships, how to apply and how they could help you get into the career you want.
---