Holiday Rep – Job Description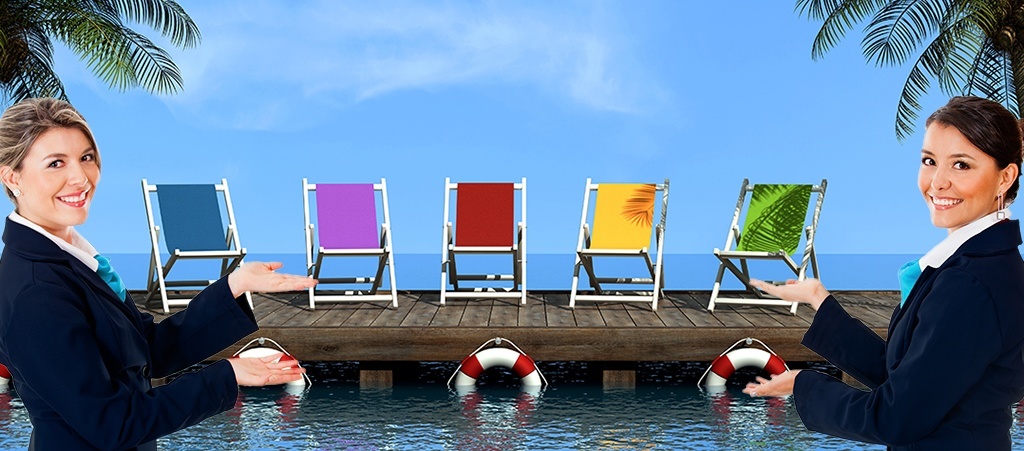 Holiday reps have to maintain a tricky balance between being the life and soul of the party and being the first point of contact when something goes wrong. It's part customer service, part cheerleader and part information bureau, and the pay is really not that special.
Then again they get to work in (usually) warm, sunny and beautiful places through summer and winter.
Holiday reps are the face of the travel company and its first point of contact. A typical day involves meeting and greeting new arrivals at the airport, showing tourists round their accommodation, organising (and sometimes performing in) entertainments, running excursions and, at some point, catching up on the paperwork that comes with every job.
If you're not outgoing, positive and good with people young and old then you won't cut it as a holiday rep. You'll also need boundless patience and energy and be able to react quickly to situations, both good and bad.
Tour firms generally want their reps to have at least four GCSEs (A to C) and some customer care experience. The job is not for the under-18s and some companies prefer people to be at least 21.
Having a tourism-related qualification such as a BTEC diploma in travel and tourism, admin experience and language skills will boost your chances considerably and you won't even get an interview for rep work with children unless you've got a childcare qualification.
Intensive in-house training courses need to be passed before companies will finally let you loose on holidaymakers.
Other recommended resources:
Travel Uni
An online training facility for members of the travel trade industry. Courses can be completed from the comfort of your home and cover a wide range of areas to help you sharpen your skills.
Travel and Tourism Apprenticeships
Apprenticeships can help you gain experience and qualifications in more specific areas of 'repping', such as working with children or managing outdoor activities. The National Apprenticeship Service can help link you with appropriate vacancies in the UK.
Travel Weekly
An online newspaper resource offering a breakdown of the latest travel trade information aimed at travel agents and tour operators, useful for keeping yourself updated on all the relevant sector news and the holiday and travel markets.