Physiotherapist – Job Description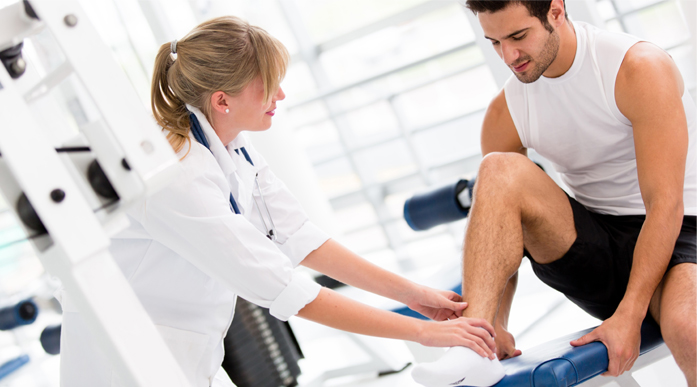 A physiotherapist works with people suffering from problems caused by injury, illness or age-related issues.
You could be working in a hospital or clinic or even in the treatment room of a Premiership football club. Wherever you are, it's down to you to get your patient up and about again.
Key roles include the diagnosis of patients referred to you, devising and administering rehabilitation and treatment programmes and writing reports and case notes.
Being a physiotherapist often involves long-term interaction with patients, so excellent people skills, patience and a strong caring ethos are important attributes to have.
And so is a strong educational background…
Excellent A levels will be needed to get into a physiotherapy degree course. Alternatively, a 2:1 degree in biology or sports science will be enough to get you on an accredited postgraduate course.
Browse our current vacancies in:
Other recommended resources:
Chartered Society of Physiotherapy
A membership organisation supporting and promoting physiotherapy in the UK. Membership helps you get into the role, train towards continuing professional development and eventually reaching chartered status, in addition to representation and access to research.
British Association of Sport Rehabilitators and Trainers
Focusing on sports-related physiotherapy, the BASRaT offers support and continuing professional development within its membership. If you are interested in dealing with sports injuries or rehabilitation as part of your job, this is a great organisation to acquaint yourself with.
Health and Care Professionals Council
Established to regulate health and care professions including physiotherapy, this resource offers a wealth of information about standards and procedure. Whats more, if you want to use the title 'physiotherapist' you'll need to register with them.
Royal Society for Public Health
An independent and multidisciplinary charity organisation, the RSPH offers training within various fields of public health, in addition to promoting and supporting public health professionals. Membership gets you a piece of the action as well as a number of discounts, access to networking events and copies of the regular research publication 'Perspectives in Public Health'.
Physio First
An organisation aimed at improving, promoting and maintaining high standards within physiotherapy in the UK and representing its members. Their website offers a lot of information for anyone interested in learning more about physiotherapy.