Print Packaging Technologist – Job Description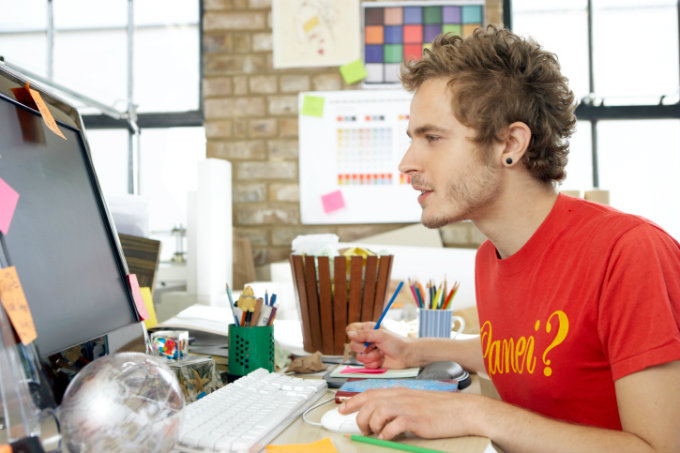 Print packaging technologists sits in a space between art and science, between the creativity of design and the science of materials.
They work with manufacturers of all manner of goods, from food and drinks to cosmetics, to dream up new ideas for packaging products.
Typical duties include creating and trialling sample packaging, liaising with production engineers to work out the best way to translate designs to production lines and working with graphic artists and designers to ensure the packaging echoes a company's brand image.
A real understanding of materials science is vital as you'll be expected to work out the hardiness of the packaging and test it to see how it reacts to light, moisture and temperature changes as well as how it stands up to transportation.
Other key roles include ensuring any packaging is legally and safely labelled, assessing its environmental impact and the overall cost of producing it.
Solid maths, science and IT skills are a must, as is the ability to think creatively, work to deadlines and budgets with a real eye for detail and a large degree of flexibility.
A foundation degree, BTEC HND or degree in packaging or packaging design is usually the easiest way into the job. Other relevant degree subjects include materials science, food technology, nutrition, physics and chemistry.
Occasionally, people who start as packaging line operators can get on the job training to move into packaging technology posts.
The Institute of Packaging (IoP) offers a Certificate in Packaging, a combination of class study and distance learning, which covers packaging principles, materials and costs.
The IoP also runs a degree-level Diploma in Packaging Technology and postgraduate courses in packaging technology are available.
Browse our current vacancies in: Science and Technology Jobs
Other recommended resources:
British Printing Industries Federation
A business support organisation for those working in the UK printing and packaging world, they also offer networking opportunities and short training courses for those wanting to go further in the industry.
Institute of Packaging
A society for packaging professionals, it also offers accredited qualifications and professional development leading to Chartered Status.
Institute of Packaging Professionals
A training resource for professionals in the packaging industry including e-learning, short courses and a Certified Packaging Professional Programme.
Packaging Gateway
An online resource providing an up-to-date insight into the packaging world, including all the latest products and innovations.
Packaging Today
A magazine resource providing all the latest developments in the European packaging industry.
Packaging World
A digital and printed monthly publication offering the latest in the packaging world.
Inside Packaging Magazine
A free digital magazine resource provided by Packaging Gateway providing the latest developments in the packaging industry.
Packaging Education Alliance
A training resource offering a wide range of courses in technological advancement and packaging management for career development.
Healthcare Packaging
A digital magazine resource focusing in on the healthcare packaging industry.
Greener Packaging
An online resource for sustainable packaging development including a number of free education resources.
---