Product Manager – Job Description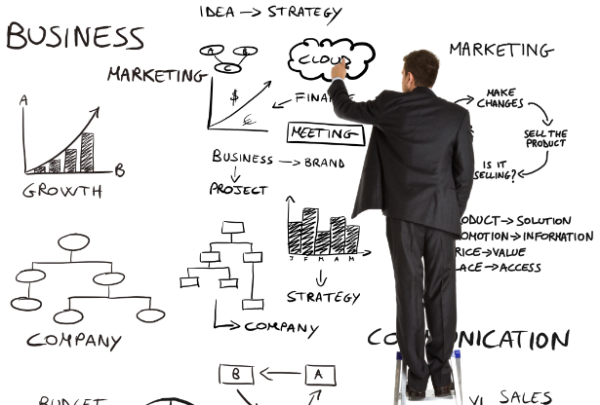 A product manager is responsible for the overall planning and development of a product's marketing strategy. It's a job where keeping the customer happy keeps the client happy.
Day-to-day tasks involve researching both a product and its market, checking the success of a campaign and also the effectiveness of rival products and their marketing strategies. Overseeing the development of existing and new products and seeking out potential new clients is also part and parcel of the job.
Product managers need to be both creative (to stay on top of a campaign) and technically-minded (to understand the product). Great organisational, written and verbal skills are required and product managers also need to be good leaders who can work under the pressure of both time and budget constraints.
A degree or HNC/HND in marketing or business studies is the usual way into the job, and previous experience in a related field will definitely give you an edge.
Professional marketing qualifications from the Chartered Institute of Marketing, the Institute of Direct Marketing and the Institute of Sales and Marketing Management can be studied for either on-the-job or as a way for non-graduates to break into the sector.
Browse our current vacancies in:
Other recommended resources:
Product Development and Management Association
Aimed at linking product development and management professionals across the globe to foster high standards and best practice. Membership is also available for students who are looking to get through the door of product management and access to research through the Journal of Product Innovation Management hooks you up with the latest information and innovation.
Association of International Product Marketing and Management
Based in the US but offers access to online training and qualifications such as their Certified Product Manager or Certified Product Marketing Manager schemes. Their online 'webinars' also bring you up to date with the latest industry information and standards.
Chartered Institute of Marketing
A chartered mark for professionals engaged in aspects of marketing, they also offer a wide range of short courses and qualifications for career development.
Institute of Direct Marketing
Access to training and qualifications based upon direct and digital marketing strategy for both getting into the industry and continued professional development.
Institute of Sales and Marketing Management
A worldwide representative body for all salespeople which also offers a number of qualifications and apprenticeships in the industry.
Marketing and Managing Sales Association
An organisation aimed at offering sales education through a number of qualifications recognised both in the UK and abroad.
Institute of Operations Management
Professional society for members of the operations and product management industry across a number of sectors, offering training, networking events and information for career development.
UK Product Marketing Forum
An online base for information exchange amongst product management professionals aimed at increasing knowledge and promoting best practice. A great resource for keeping yourself in the loop.
MindtheProduct
Coined as an 'international product community', MindTheProduct aims to produce a network of product managers across the globe and improve and promote the work they conduct through networking and conference-style events. They have a number of videos on their website which offers an insight into product management from the people who know best: existing product managers.
---